On Saturday (21/05), I received a call from my mil. Her voice didn't sound good… her voice was shivering and weak. She said she was having gastric pain and kept vomiting the night before; after makan one rambutan. She asked if I have any "medicine" for her to take. (She was referring to my E.excel products.)
Suspecting food poisoning, I immediately rushed down to her place with Millennium beverage and Act. (missed out Nutriact… ) Her stomach was still churning when I reached there. Face paled and could neither sit nor lie down. She was in great pain. When I asked her a scale of 10, what was her pain level. She told me 20.
I opened up five capsules of Act, mixed with little warm water for her. I told her she should note a little difference in half-hour. If she did not, it means it may not be food poisoning and I need to bring her to see a doctor.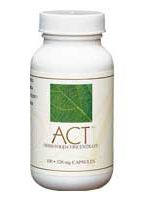 After the first dose, she started to burp and this is a good sign. 10 mins passed. I asked how was her pain level now. She said dropped a little bit. But still painful. So it worked, meaning it could really be food poisoning.
I made her another five capsules of Act. This was around 15 mins after the first dose. My mentality is to quickly give the immune cells the bullets (nutrients) to fight the virus/bacteria so the latter will not continue to multiply uncontrollably. She burped again. This time she said her stomach was no longer as bloated. The swell subsided significantly. And the good thing is she could finally lie on the bed and rest. (Initially, her pain was on her entire waist portion. Then the pain left on one side of her waist)
Half an hour later after her second dose, when she woke up slightly, I made Millennium beverage for her. Immediately she felt the bloatedness again. I told her this is part of the recovery symptom. And in less than 2 mins, she fell asleep soundly. From extreme pain to falling asleep, it took less than an hour…I made her another packet of Millennium added in with 5 capsules of ACT. And this time she let go of a lot of gas.
Soon after my sil and bil came to visit her. I left after telling them if mil felt better and they would like to bring her to see a doctor, to do so…
I am thankful for the knowledge that I have gathered over the years from Nutritional Immunology. With Nutritional Immunology knowledge and the products, the family does not have to go through anguish and desperation. We can take charge of our own health and not just leave it to the doctors as their responsibilities. Our lives, we take charge.
218 total views, 1 views today